What We Do
Mostly diving, technically speaking, but so much more….
At first, we dived for fun.
We started off as ocean lovers who became recreational scuba divers. Plunging through the surface, free from gravity, mesmerised by the life and landscapes beneath the waves. But we reached the limits of compressed air diving, way before we reached the limits of our imagination and curiosity.
So we became rebreather divers: vastly extending the range, time and depth of our underwater adventures far beyond anything possible before.
Exploring new marine horizons, we dived to ask questions about the possibilities at depth, questions about what could be down there, questions about what mysteries may lie beneath.
 Now we dive to answer those questions.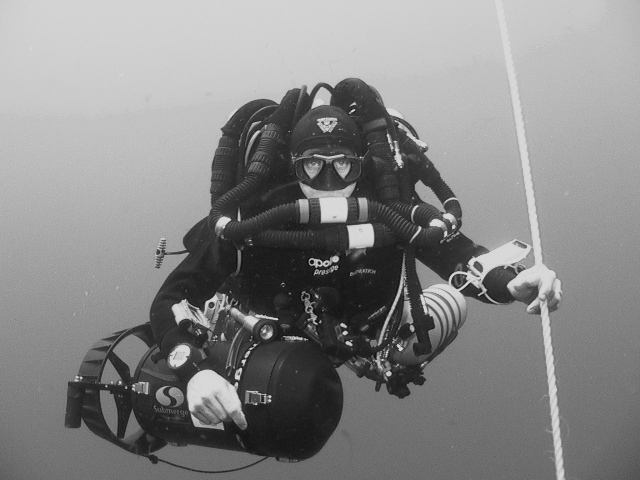 Our projects have centred around finding and exploring lost ship wrecks, and these expeditions have honed our skills in :
Nautical, maritime and cultural heritage research

Expedition planning and project management

Configuration of ocean vessels & specialist equipment for dive expeditions

Technical diving in extreme conditions

Dive team co-ordination and deco support

Underwater photography

Shipwreck survey and mapping

Working with government agencies, partners and stakeholders 
As The Sydney Project embraces the advancement of innovation in dive equipment as well as in spatial and optic technologies, our current projects have evolved to include:
3D Mapping projects

Photogrammetry

Virtual Reality documentation